Modern Korea was shaped as much by its disasters as its achievements. The 21st century started with fires and serial killers as disasters went from a macro to a human level. 
(1999) Sealand Youth Training Centre – 23 killed

(1999) Inchon bar fire – 65 killed

(2003) Daegu subway fire – 192 killed

(2003-2004) Yu Yeong-cheol – 20 killed

(2008) Fire in refrigeration distribution warehouse under construction – 40/57 killed

(2008) Namdaemun fire

(2008) Nonhyeon-dong massacre – 6 killed

(2014) Sewol Ferry – 304 killed

(2016) Gangnam bathroom murder

(2017) Jecheon fire – electrical fire in a gym

"Noble Fitness and Spa"

– 29 killed
Part of the Korean Disasters Series:
Disasters that Shaped Modern Korea (1950s-70s)
Disasters that Shaped Modern Korea (1980s)
"The Disaster Republic": Disasters that Shaped Modern Korea (1990s)
Join our Patreon to get more stuff
https://patreon.com/darksideofseoul
Send us a message (Instagram, Facebook, email) and we might read it on air.
Music by Soraksan
Top tier Patrons
Angel Earl
Joel Bonomini
Jamie Staley
Shaaron Cullen
Devon Hiphner
Minseok Lee
Laura Casey
NOTES
We're not going to cover them all.
(June 30, 1999) Sealand Youth Training Centre – 23 killed
Background

Hwaseong

Steel-framed, reinforced concrete

Additional space – stacked cargo containers covered with wood and corrugated iron with flammable styrofoam ceilings

No fire safety measures

No sprinkler system

Most extinguishers not working

No fire alarm

Bad exits

Two with narrow stairways

BUT–had passed fire safety inspections twice

Disaster

Lit mosquito coil shortly after midnight

Late responders – 12:30 a.m. fire / 1:30 a.m. alarm at fire station / arrived 2:00 a.m.

Took 50 hours to get under control

19 children, 4 adults died

18 children from Somang Kindergarten

Most sleeping in room 301

Took two weeks to identify all the bodies

Aftermath

Sealand Park owner and six Hawseong officials charged with involuntary manslaughter & violation of building laws PLUS bribery charges

Also borrowed a construction designer's construction license

Four architects and builders were also arrested

Somang Kindergarten officials arrested

Were off drinking rather than watching their children

Outcry – Greater enforcement of safety standards
(Oct 30, 1999) Incheon bar fire – 65 killed
Background

3rd worst fire in modern history

3-story wood and brick building

Restaurant on first floor

Illegal hof on second floor (Live 2 Hof House)

Eight days prior – police had ordered it shut down

No license

Spot check – thought it was closed

Likely tipped off

"Every time the police had a surprise inspection, the owner kicked the children out and shut down the bar," Ko Kyung Mi said. "But I am sure that the police knew about the situation."

Many under aged (97 of 129 known victims)

Youngest killed was 13

High school students coming from a high school festival

Many still had on their uniforms

Disaster

Cause – Basement noraebang

Undergoing renovation

Two teenage part-time students playing with fire

Extinguished in the room, but inter-wall materials spread the fire throughout the building

Door locked from outside

Overheard owner told staff to lock the doors and not let anyone out until they paid for their drinks

Then left

Similarities to Sampoong?

 

More than 100 trapped inside

Most deaths from smoke inhalation on 2nd floor beer hall and 3rd floor billiard room (NBA Billiards)

Poor fire codes

Windows couldn't open and were almost indestructible 

3rd floor was able to break the windows

Narrow corridors and stairs

One small exit

No sprinklers

Removed during renovation

Fire extinguishers, but happened so fast that people couldn't use them

Aftermath

Worst fire since the '70s

Building owner jumped from the 3rd floor and survived with injuries

Pub owner and four workers arrested

Owner tried to run away but turned himself in

Five years in prison

Went into ministry and tried to become a Christian singer

Busted in March for violation of codes but bribed officials (arrested)

"There was no place to play"

Prevalence of adult-friendly entertainment districts and no place for teens to go

Commercial district (Inhyeon-dong) collapsed

Memorial – Incheon Student Education and Culture Center (near site)
(Feb 18, 2003) Daegu subway fire – 192 killed
Arsonist set fire to a train

Fire spread across two trains within minutes

Largest peacetime deliberate human disaster

Kim Dae-han

56-year-old unemployed taxi driver

(2001) Had a stroke and wasn't satisfied with medical treatment

Wanted to kill himself and take others with him

Disaster

Was opening cartons and fumbling with a lighter

Passengers tried to stop him

Spilled one of the cartons, which caught fire

Kim escaped with injuries

Insulation made fire spread, along with vinyl and plastic on seat cushions and strap handles

Train operator didn't notify officials of fire

Another train entered the station and stopped

Automatic fire detector SHUT DOWN THE POWER, trapping the train

Operator told passengers to REMAIN SEATED

Was told by officials to kill the engine and leave

Took the master key and escaped, but in doing so kept the doors shut

Unprepared

No fire extinguishers

No sprinklers or emergency lighting

Poor emergency ventilation systems 

Late responders

Because smoked prevented them from entering for 3.5 hours

Aftermath

Attempted cover-up

Escaped operator couldn't be found for 10 hours

Transcript omissions

Better fire safety equipment in subway stations

Interiors sprayed with fire-resistant chemicals

Six Daegu stations refurbished

This is why there are instruction with a cartoon man with a defined butt crack showing how to open subway doors

Operators of both trains charged with negligence

Sentenced 4-5 years in prison

Kim Dae-han convicted of arson and homicide

Sentenced to life (though prosecutors pushed for death)

Died in 2004

(2008) Daegu Safety Theme Park opened
(2003-2004) Yu Yeong-cheol – 20 killed
One of the better known murderers

Father was a Vietnam War vet

Alcoholic

Gambler

Left family*

Yoo was violent when young, but athletic 

Artistic, wanted to be an artist

Dropped out of school

Aug.23, 1988 committed first known crime – theft

Exempt from military service

1991, got married, had a son

Throughout 90s, committed 14 counts of theft and rape, total 7 years in prison

March, 2000, sentenced 3.5 years in prison for raping a teenage girl (sent to Jeonju Prison)

Wife filed for divorce

September, 2003, released from prison

Lived with mother in Seoul

Became fascinated with murder

Killed a dog to experiment

Stabbed the dog

Was put off by the blood, dog's hollering, and squirming

Decided it was best to hit victims in the head first

Later that month, first murder

Most victims were bludgeoned (usually with a hammer or similar tool) then stabbed

He started killing wealthy elderly (men and women), often in their homes, before moving on to raping and murdering women (often masseuses/prostitutes, usually in their 20s)

Victims were bludgeoned or raped or both before being murdered; several were dismembered and cannibalised 

Victims ranged between early 20s and mid-80s 

July 2004, captured

Convicted of 20 murders

Rape was later added to convictions

December 2004, sentenced to death

June 2005, death sentence was lowered to life by Supreme Court

Currently in Seoul Detention Centre

2010, reestablishing the death penalty was reviewed by Minister of Justice

Violent serial killers were the key focus; Yoo was the key example for ministry's review

Review was abandoned
(Jan 7, 2008) Fire in refrigeration distribution warehouse under construction – 40/57 killed
Cause – Sparks from welding landed on chemicals

Safety issues

Fire dept issued safety inspection certificate WITHOUT INSPECTING

Workers not given safety training

Bballi Bballi pressure to finish

Fire suppression wasn't operational–locked down

Aftermath

Building owners sentenced 20 million won
(Feb 10, 2008) Namdaemun fire
Chae Jong-gi (69 years old)

Upset he hadn't been paid in full for land sold to developers

(2006) Had also tried to set Changgyeonggung on fire

Namdaemun targeted because

Lax security

Didn't want to cause casualties (so no trains or buses–thanks, dude)

Aftermath

Now has fire suppression systems and CCTVs

Other sites got the same treatment
(Oct 20, 2008) Nonhyeon-dong massacre – 6 killed
Goshiwon 3rd floor, Jeong Sang-jin (30) set his room on fire and slashed several women with a sushi knife while wearing all black and a headlamp and goggles

One woman died when she jumped out of a window

Jeong was thought to be a victim and was rescued from a storage room, where he was hiding

Jeong Sang-jin

Financial hardships

Was picked on his whole life

Skipped reservist training

Wanted to target the rich and high authorities, but went for who was convenient

Aftermath
(July 6, 2013) Asiana Airlines Flight 214 – 3 killed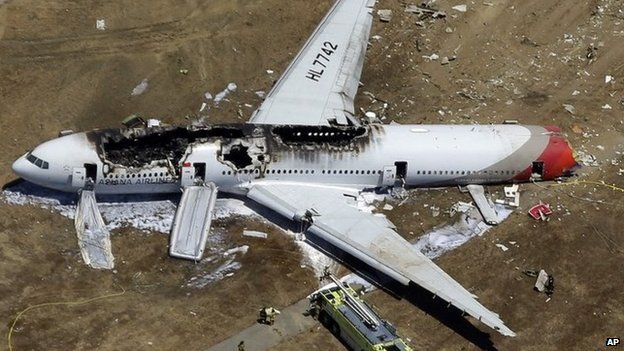 Bumped the runway while landing at SFO

Cause – Pilot error

Official: Over-reliance on automation and lack of understanding of systems operation

Unofficial: Miscommunication – Other crew members who saw an error didn't object because of hierarchy 
(April 16, 2014) Sewol Ferry – 304 killed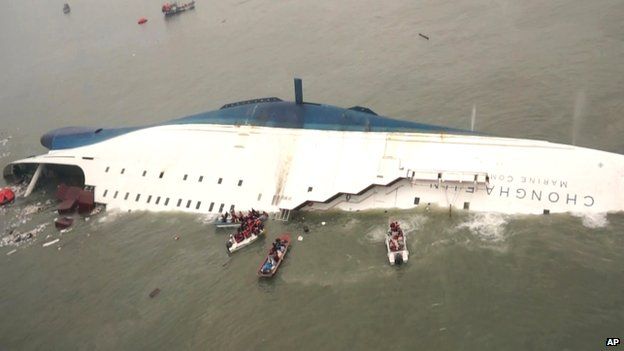 Incident

Capsized while third mate and helmsman made too sharp a turn

Captain Lee Joon-seok and crew were drinking beer

Ordered passengers to stay put

Those who disobeyed survived

Captain and crew abandoned ship

Three crew members stayed on to help and died

Rescue operations delayed and botched

Causes

Sudden turn

Off-duty captain complained about steering problems

Overloading and improperly secured cargo

Off-duty captain and first mate warned about it

Owners brushed it off

Not carrying enough ballast water

Miscommunication between agencies about what the maximums should be

Addition of extra passenger cabins (similar to Sampoong's extra floor)

Cozy relationship between agencies and shipping business

Aftermath

Media was an embarrassment

Perpetrators 

Former owner Yoo Byung-eun fled

Nationwide manhunt

Body was found in a field

Captain and two other crew indicted with homicide

Captain – 36 years

Judgement: Negligence but not intent to kill

Chief Engineer – Murder – 30 years

11 other crew members indicted on lesser charges

Chonghaejin CEO Kim Han-sik – 10 years

Six other employees and a Korean Shipping Association officials received sentences

 Led to downfall of Park Geun-hye

Negligence

Caring more about the optics

Made blacklist of artists who portrayed

Sewol

in their artwork

Members of administration were imprisoned for four years for this

Lax regulations under spotlight
(May 17, 2016) Gangnam bathroom murder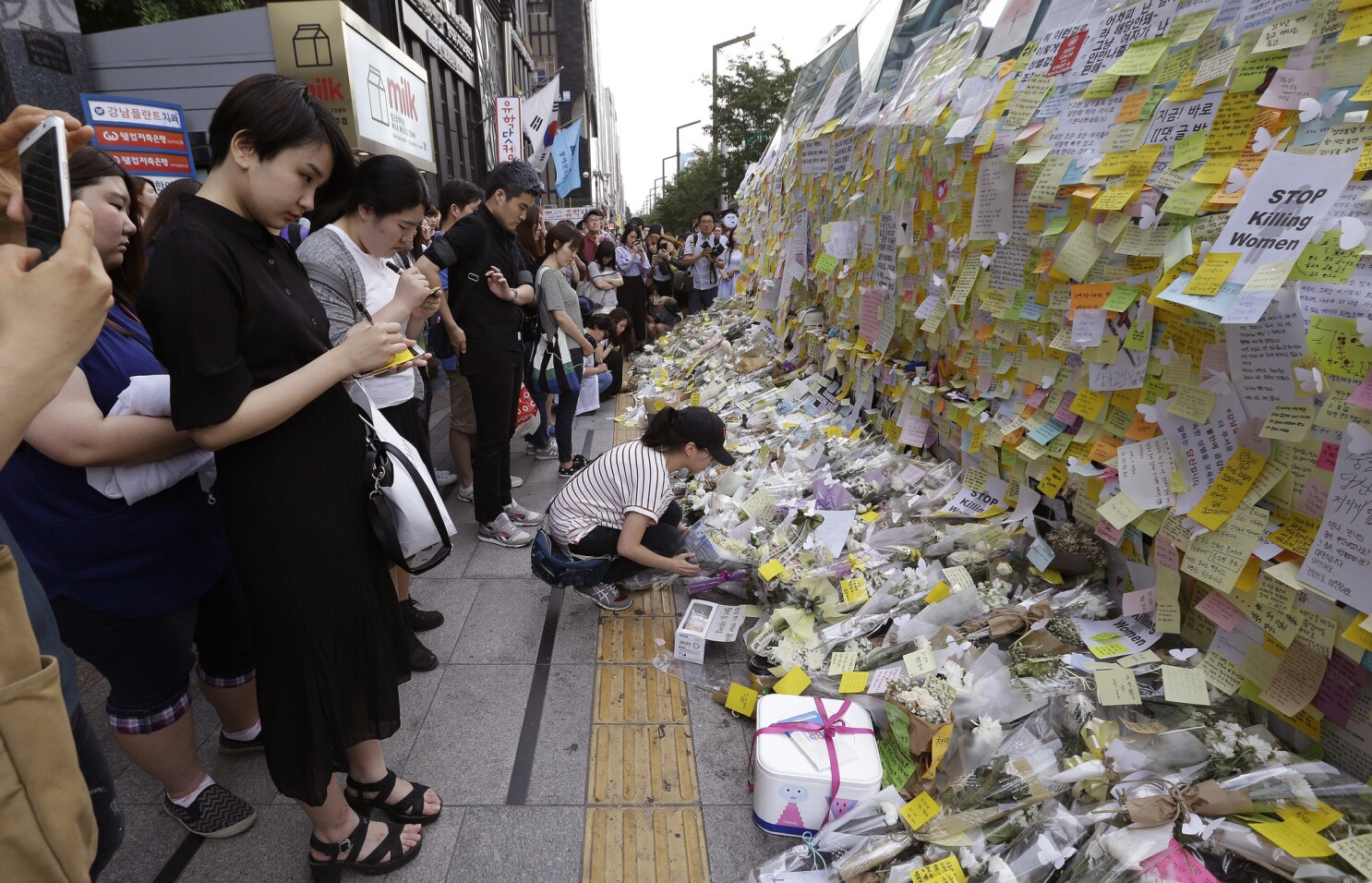 Kim Sung-min stabbed a woman to death

Reason – Hated women

Also mental illness – schizophrenia

Korea's #MeToo movement

The uber-culture

Men feeling more and more displaced as their dominance is challenged as Korea modernizes

Men who aren't as powerful lash out
(Dec 21, 2017) Jecheon fire – electrical fire in a gym
"Noble Fitness and Spa"
– 29 killed
Incident

Smoke inhalation main culprit

Rapid spread

New paint and decorations from remodeling

20 trapped in sauna

~20 rescued from roof of eight-story building

Owner didn't abandon this time

Tried to put out fire with extinguisher

But didn't enter sauna because–naked women

Fire truck delayed

Illegally parked cars blocking way

Private truck from a cleaning company with ladder started rescue

Elderly man rescued 15 people before being taken to hospital

Cause

Installation of electric heating wires on first floor ceiling of the parking lot

To make things worse

Emergency exit was being used as a warehouse–blocked door

Power outage

Automatic door at entrance was broken – People didn't know how to open it

No staff to help evacuate

Alarm not installed

Sprinkler system didn't work

Elevators acted as chimneys

Aftermath

Fire department and local government accused of ineptitude by public

Fire preparedness was improved for public facilities after Daegu subway fire, but not private facilities
Sejong Hospital

Cause – Still unknown

Started in Emergency Room, maybe the ceiling

Likely wires above ceiling in the bathroom

Incident

Many intensive care patients were tied to their beds

Sprinklers not installed (not required)

Aftermath

Bills stuck in parliament to fix this
Conclusion
What have been the patterns?
빨리 빨리

Disassociation of cause & effect

Bad at strategic thinking, good at tactical thinking

Stubborn refusal to anticipate disaster

Quick to fix disasters after they happen

Angry older men commit arson

Slow response of responders

Miscommunication

People being told to remain where they are–to follow authority

People in charge fled the scene (captains, subway operators, pub and building owners)

Greed & corruption

Paternal view of the masses

Regulators in bed with industry – bribes
What has changed?
Air and building safety

Things don't change until there's public outcry

Driving/drunk driving rules

More of a safety mindset/conscientiousness

Expanding of one's bubble to go beyond tribalism (immediate family) to community mindset

Driving has gotten better

Some fluidity in Confucian hierarchy

Air crews are required to speak up if the captain is wrong

Consciousness of social disasters (serial killers, sex crimes, child abuse)

Those who are responsible are being punished

Less corruption

Maybe because it's a richer society. Gov't officials don't need to be bribed to stay afloat

This had been going on ever since the Joseon era when kings kept expanding the numbers of Merit Subjects
What directions are we heading?
More consciousness of social disasters

Moving from structural to personal — human level

More responsibility being taken by those with responsibility

May see more helicopter parenting regarding safety

Note how Korean children have more freedom of movement than their western counterparts these days

America went through the child abduction scares of the '80s and '90s, causing paranoid parenting

Korea may be about to go through that

The looming iceberg: Mental Illness

Ignoring of mental illness and making it shameful

Social pressures amplifying them